Free repair within a year of purchase

Free delivery within Indonesia

Free Gift Wrapping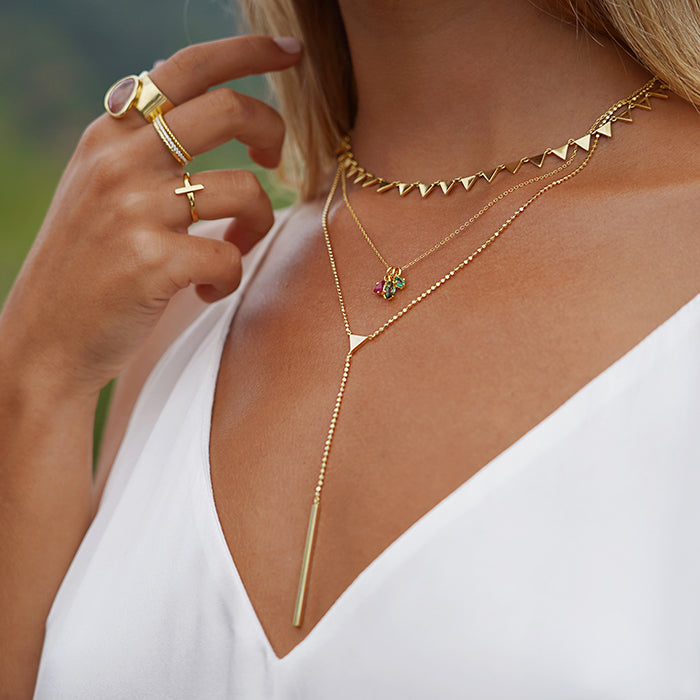 How to Layer Necklaces
Wear at least two (3-4 is more ideal) necklaces with different chain lengths. Leave some gaps between chains. Mix and match the chain styles, but stick with the same metal color. Pick one pendant necklace as a base (can be a colorful gemstone or coin pendant), then build the layers by adding a choker or large thick chain, and finish it with a long lariat.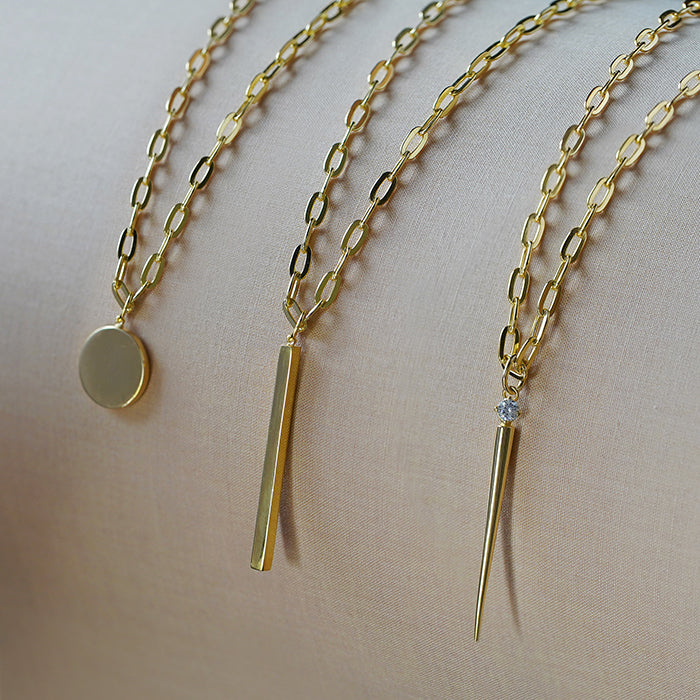 The Elevated Simplicity
This jewelry is the true definition of elevated simplicity with a touch of elegance. The key lies in subtlety. It's polished in such a way that makes it so irresistible. An absolute must-have for its clean lines and versatility, so it can be easily styled with any of Bits of Bali's creations or your own collections. This is the piece that will never go out of style.
IBU ZAMBIAN EMERALD DISC NECKLACE